AT THE INVISIBLE LODGE INTERNATIONAL,
NOTHING IS QUITE AS IT SEEMS.
By Antone Pierucci
Most of the time, while miraculously levitating in the air and tapping the keys to uproarious applause, the guest performer would simply relish the attention. On one occasion, though, the young woman Grabel had chosen completely froze up, just as the acclaimed World's Greatest Illusionist started the piano's barrel roll, threatening to spoil the whole routine. "Don't stop playing!" Grabel shouted. "That's what's keeping you up!"
JR Knight laughs as he recalls the story. Knight heard the story directly from the late Grabel, a longtime member of Alamo Lodge No. 122, more than 20 years ago, shortly after Knight joined him in the Invisible Lodge International (ILI), a worldwide group of Master Masons who double as master magicians. Today, Knight, of S.W. Hackett No. 574, is the president of what is very likely the most mysterious affinity lodge in the known—or unknown—world.
Founded by Sir Felix Korim in 1953, the Invisible Lodge has attracted such luminaries as Harry Blackstone, Okito, and Jack Gwynne. And if those names don't ring a bell, the tricks they made famous should: the Floating Lady, the Flying Carpet, and sawing a woman in half.
What started out as a small cadre of Freemason magicians has transformed over the years into an organization spanning half a dozen countries and including not only magicians, but also practitioners of the "allied arts," such as ventriloquists, fire eaters, clowns, and hypnotists—a motley mix of amateurs and professionals drawn together by their twin passions for Masonry and magic. "The two go hand in hand," says Ralph Shelton, a professional magician, a member of Orange Grove Lodge No. 293, and the ILI coordinator for Southern California. The two crafts, Shelton explains, both share a reverence for mystery, symbolism, and secrecy. Perhaps it's no surprise that some of the most celebrated magicians in history have been Freemasons, most famously Harry Houdini, Howard Thurston, and Dante the Magician.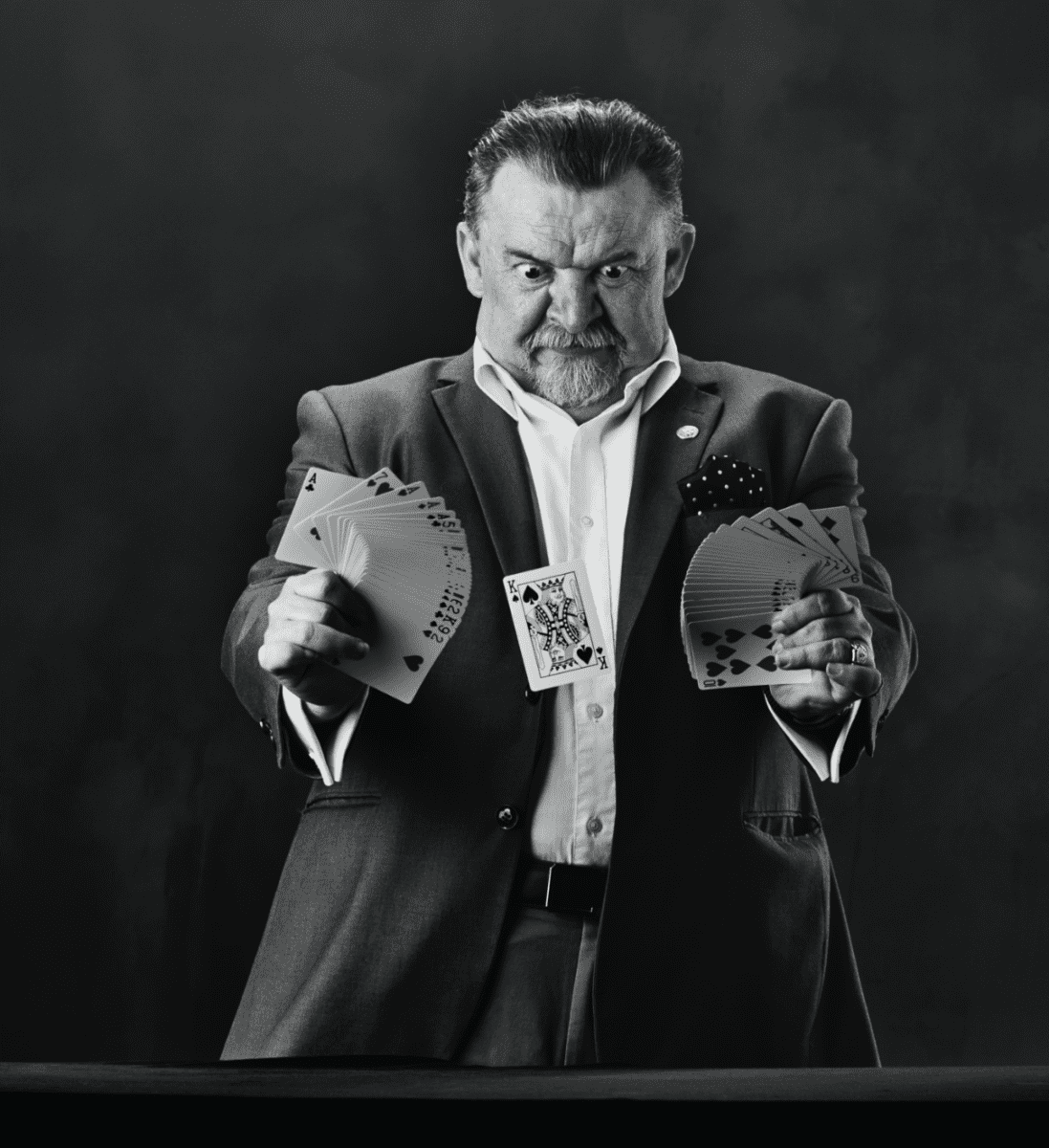 With no central lodge, members of the ILI mostly gather at magic conventions and trade shows. In California, these often take place at the Magic Castle, the famous private club and magic-training academy in Hollywood. Needless to say, ILI gatherings can get weird fast—in a wonderful, Vegas-matinee sort of way. "We exchange tips and try out new bits, and there's sometimes an ad hoc performance," Shelton says. In recent years, an initiation ritual was created for new members, which can be performed in a tiled meeting. (As an affinity lodge, the ILI is more a club than a proper lodge; as a result, most grand lodges don't formally recognize it.)
No one knows for sure just how long the membership rolls are for the group, though that doesn't necessarily owe to its members' unusual profession. Rather, "The past masters were just terrible scribes," Knight says with a laugh. "You can't make heads or tails of their writing, and since we only offer lifetime memberships, if someone wasn't recorded when they got their card, we have no idea they exist." (Perhaps a fitting situation, all things considered.)
Careless record keeping aside, the ILI offers its members all the trappings of Freemasonry—signs and symbols, officer positions and an initiation ceremony, tuxedos and top hats—but with a performer's flair. Thus magic wands replace Masonic rods, and instead of a sword, the tiler carries a mace and shovel as he guards the entrance to meetings. (Why? "After whacking the cowan, what're you supposed to do with him?" Shelton offers.) The group even has a lifetime achievement award, akin to the Hiram Award, called the Harvey Award, named after the famous Jimmy Stewart movie about a man whose best friend is a six-foot-tall invisible rabbit. "The award is a beautiful, crystalline glass case," Shelton says. And inside the case? "Nothing," he says. "It's empty!"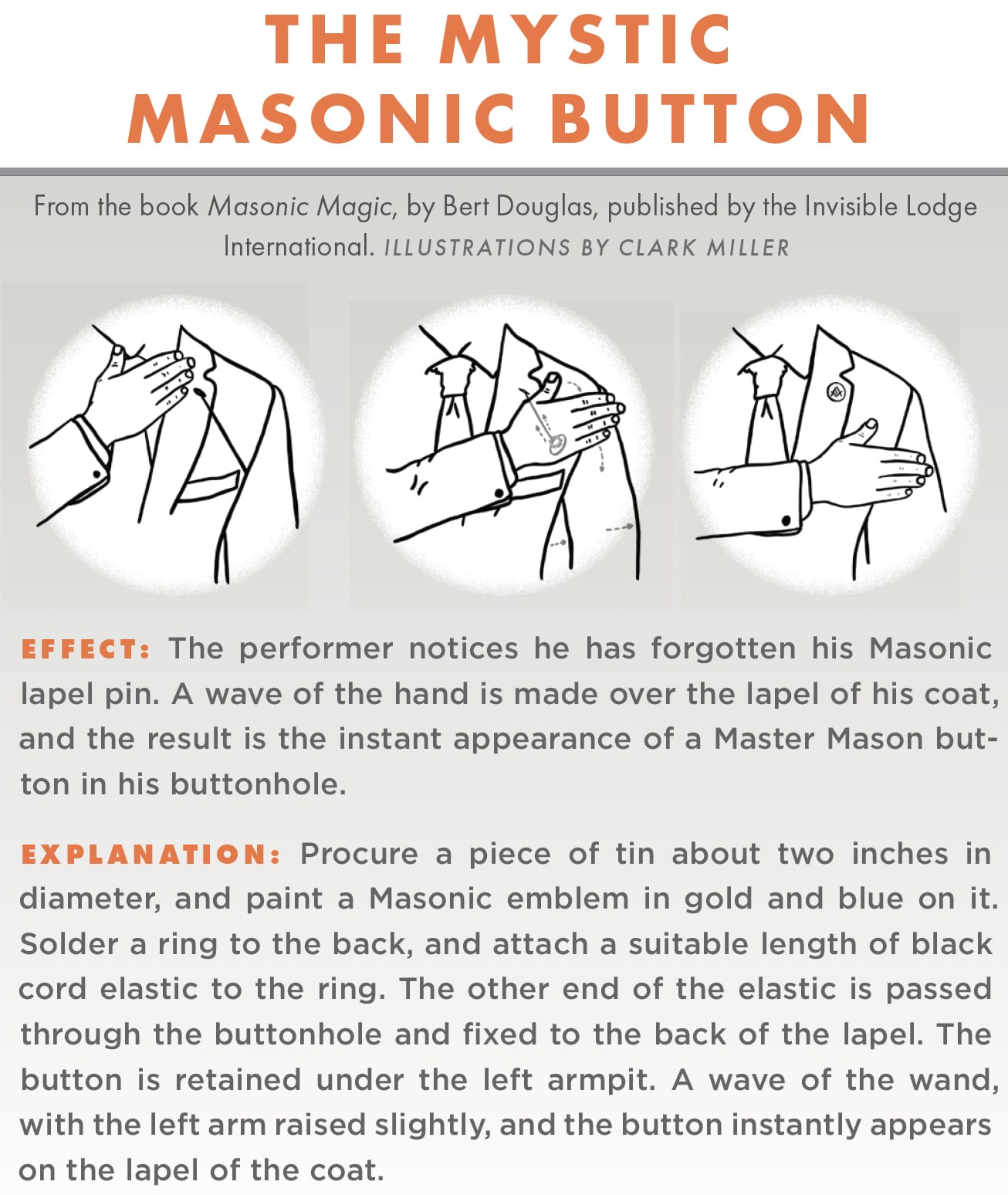 PHOTOGRAPHY CREDIT:
RUSS HENNINGS/ MOONBEAM STUDIOS